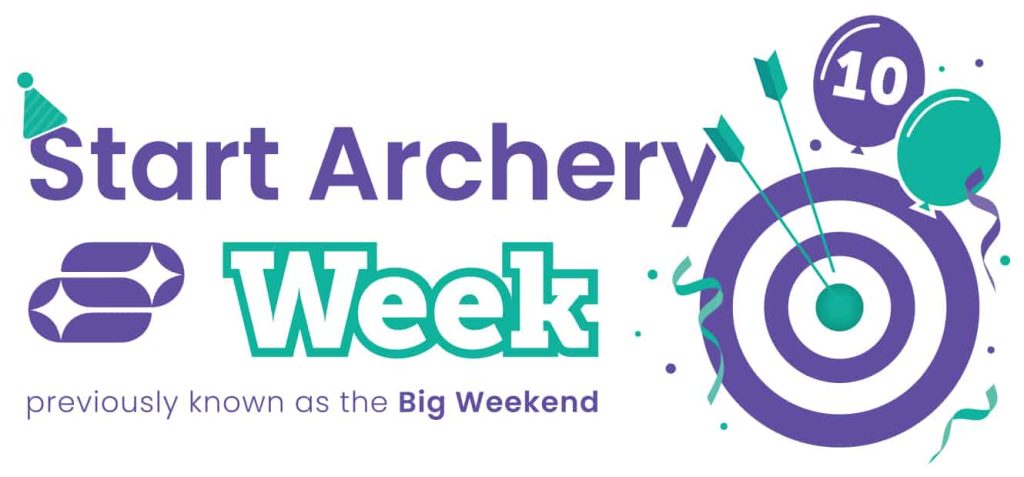 Marshland Archers in associaition with Archery GB is inviting everyone to have a go to celebrate 10 years of introducing people to the sport
14 – 22 May 2022: Adults and children of all ages are invited to try their hand at archery at clubs and experience centres around the country over the week 14th – 22nd May 2022. This fun and inclusive sport is perfect for anyone wanting to try something new – on their own or with their family and friends – whatever your ability you will enjoy the feeling of achievement as your arrow hits the target!
Previously known as the Big Week/ Big Weekend, the annual event, organised by Archery GB, has a new name to celebrate its 10th year. Since its launch during London 2012, the event has introduced thousands of people to the sport of archery.
If you've been inspired by the medal success of British athletes in Tokyo or fancy channeling your inner superhero then it's the perfect opportunity to try the sport.
Archery clubs right across Great Britain and Northern Ireland are taking part as well as schools, outdoor and experience centres and other venues. There will be a small fee which goes towards helping even more people to take up a bow.
Marshland Archers, Chairman Rob Lucas, said: "We're really looking forward to taking part in this year's Start Archery Week.
"After the last couple of years, it will be great to see people come out and enjoy the sport with a big birthday bash."
Archery has numerous benefits including building core strength, improving hand-eye coordination and helping you to switch off from day-to-day stress. Archers are also very sociable so it's a great way to make friends. At each event there will be someone on hand to introduce newcomers and help them to start archery.
The sport is fully accessible and many clubs provide soft Arrows kits for younger children.
Sessions will be run within the latest Have-a-Go event Covid guidance from Archery GB. Visitors of all ages and abilities will be able to have a go at the sport, which is naturally socially-distanced, often experienced outside and therefore a great option for those who understandably remain cautious due to Covid.
All equipment will be provided, therefore anyone interested in starting archery just needs to check-in by booking online https://www.trybooking.co.uk/BPFR or visit us on the day; The Wheatsheaf Forge, Middle Drove, Marshland St James, wisbech. PE14 8JW or if you want more information email secretary@marshlandarchers.co.uk