We are now entering the indoor season and now have a plan to provide the facility to return to indoor shooting, with guidance from Archery GB's COVID-19 strategy.
This is part of Archery GB's Phase 2 Plan and we have adopted this with careful consideration of all our archery community in mind. So here is our plan going forward…
We have undertaken a full Risk Assessment and have concluded that in order to make it safe to shoot indoors, we must shoot in groups of six with a 3-on and 3-off approach. Marshland Hall can handle, three shooting lanes consisting of the six archers.
With this model it is possible to have two groups of six shooting in the timeframe we have, thus accommodating 12 archers in total (Group 1 and Group 2). All lanes adhere to the Archery GB guidelines and provide at-least 2m minimum social distancing.
All archers wishing to shoot at The Hall, must agree to follow Archery GB's guidelines, social distancing and our club's COVID-19 safety precautions before they will be permitted to shoot. Members will need to use hand sanitiser at the beginning and the end of their session and antibacterial spray and paper towels to clean the equipment at the end which the club will provide. All rubbish must be removed from the site by the archer using it (your waste, your responsibility). Bosses and stands will be set by the first archer group for the lane they booked, due to the restrictions of the hall targets will remain at their usual furthest distance. At the end of the second groups shooting, the last archer group for that lane will take down the equipment after cleaning.
The key Message
What we want you to focus on echo's the government guidelines. Wash Hands, Cover Face, Make Space. We have worked very hard to provide a safe and controlled environment and would ask you to support us in our efforts.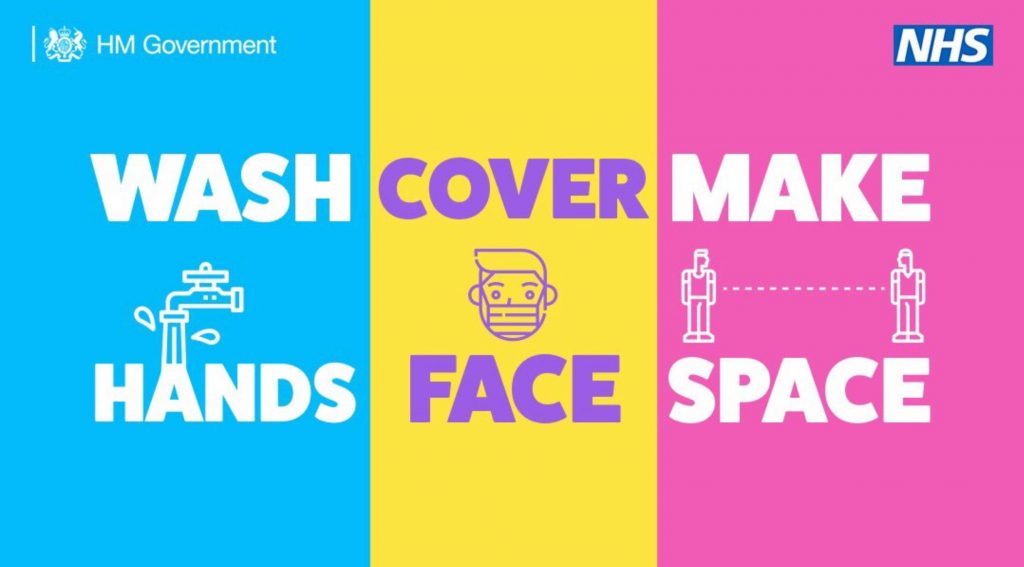 Archers MUST NOT come to the Archery Range if they show symptoms of any illness but in particular of COVID-19. These are highlighted on NHS Direct and include:

A new, continuous cough
A high temperature
Loss or change to your sense of smell or taste

If you are symptomatic, living in a household with a possible COVID-19 infection or if you are classified as extremely vulnerable on health grounds, the guidance is that you should:

Get a test to check if you have coronavirus as soon as possible.
Stay at home and do not have visitors until you get your test result – only leave your home to have a test.
Anyone you live with, and anyone in your support bubble, must also stay at home until you get your result.

Archers must notify the club should they develop symptoms after attending the archery range.
Before and after the session, archers should sanitise their hands, clean their equipment and anything else used at the session.
Documents